The Vietnam Pulp and Paper Association has just reported to the Market Executive Team (Ministry of Industry and Trade) on the industry's production and business situation in June and the first 6 months of 2022.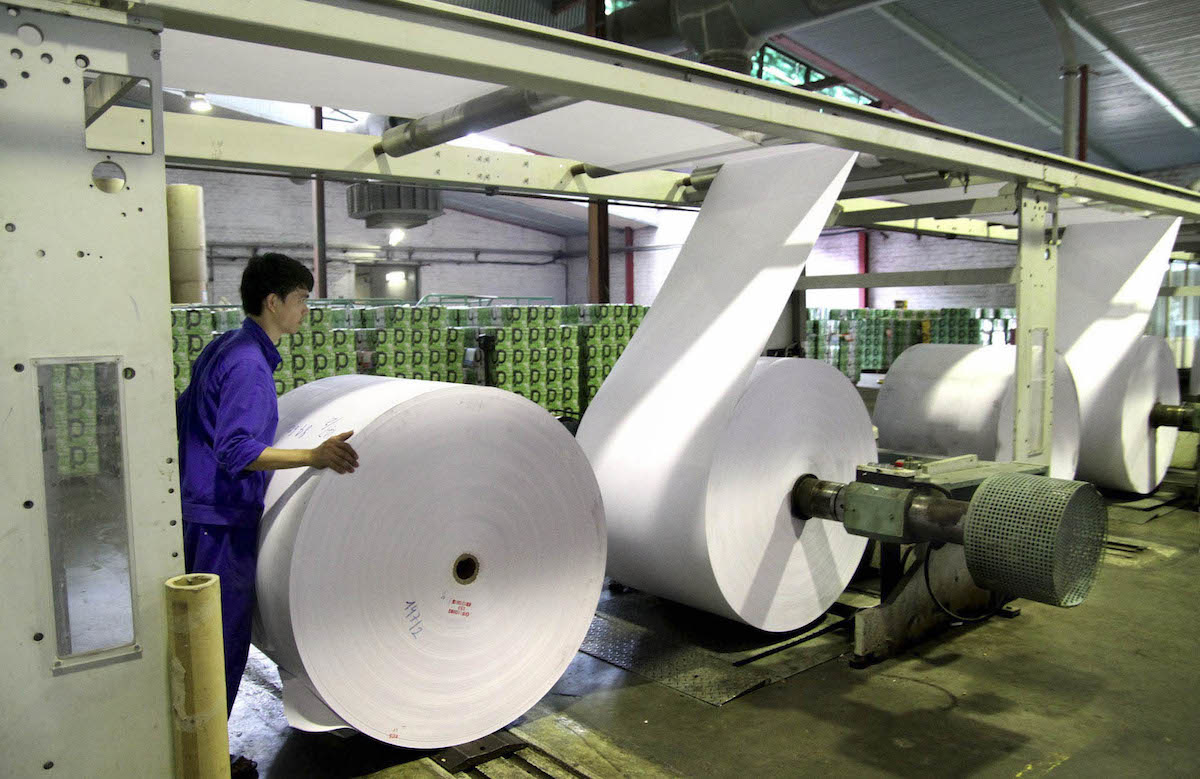 Paper businesses have double difficulty when clean water's price gains strong
Mr. Dang Van Son, Vice President and General Secretary of the Vietnam Pulp and Paper Association, said that in the first six months of this year, the transition from epidemic prevention to normality has created many positive aspects, such as consumption of all kinds of paper increased by 3.6%, import increased by 14.1% over the same period. However, production fell slightly by 1.1% and export fell by 3.2%.
The reason is that production materials fluctuate sharply and continuously. Pulp prices as of June have set a peak: Bleached Hardwood Pulp (BHKP) at $830/ton, Bleached Softwood Pulp (BSKP) at $1,088/ton. Old Corrugated Container (OCC) is at 270-280 USD/ton.
In addition, shipping costs are still high and shipping difficulties lead to many pending orders and long delays. In addition, the sudden increase in the prices of coal, gasoline, gas and the scarcity of sources together create great pressure on the cost of products.
"Along with the fear of shortage of goods due to the Russia-Ukraine conflict, importers and outsourcing manufacturers accumulate a lot of goods. However, because the demand for the consumer market is not growing too strong, these stocks leads to high inventories," said Mr. Son.
In such a hard situation, a representative of the Pulp and Paper Association said that now some provinces have adjusted to increase the price of clean water for production in industrial parks and industrial clusters, making it more difficult for businesses. In particular, in Binh Phuoc province, there was a decision to increase from June 2022 with an average increase of 6%/year until 2026, with an increase of 22.5% compared to the current water price. Meanwhile, the water price Binh Phuoc's water is already at a high level compared to other provinces in the region.
"The paper industry is characterized by using a lot of water in production activities, on average, the average factory uses 10,000m3/day-night, which leads to high costs of clean water for production and causes more difficulties for businesses", Mr. Son shared.
Accordingly, the Association proposes to apply an average clean water price increase of 3%/year instead of 6%/year compared to the current price, and a price-increasing roadmap that lasts until 2030 instead of 2026 is appropriate. It's suitable to create conditions for businesses to maintain and restore production, stabilize social security, and contribute to the implementation of the Government's policy of controlling inflation and stabilizing the macro-economy. 
(Source: vnbusiness.vn)